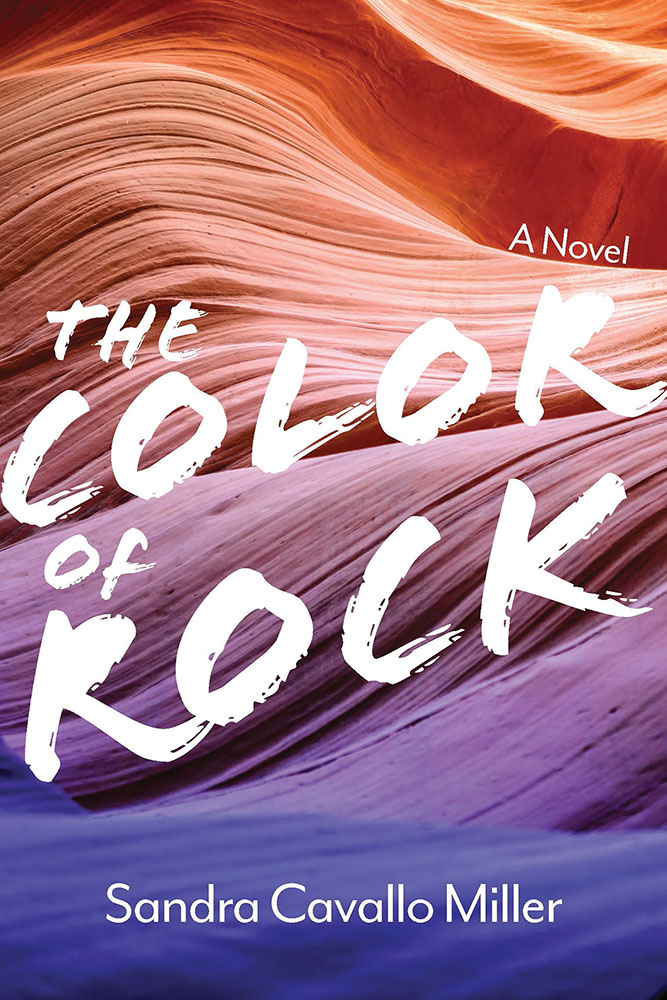 Color of RockA Novel$24.95
Author:
Sandra Cavallo Miller
Format: Cloth
Pages: 208
ISBN: 9781948908467
Published Date: 2019
A young physician, Dr. Abby Wilmore, attempts to escape her past by starting over at the Grand Canyon Clinic. Silently battling her own health issues, Abby struggles with adjusting to the demands of this unique rural location. She encounters everything from squirrel bites to suicides to an office plagued by strong personalities. While tending to unprepared tourists, underserved locals, and her own mental trials, Abby finds herself entangled in an unexpected romance and trapped amidst a danger even more treacherous than the foreboding desert landscape.

Sandra Cavallo Miller's debut novel transports readers to the beautiful depths of Arizona and weaves an adventurous and heartwarming tale of the courage and strength it takes to overcome personal demons and to find love.
Author Bio
Sandra Cavallo Miller is an author, poet, and retired academic family physician. Her writings and poems have been published in JAMA's A Piece of My Mind, Pulse: Voices From the Heart of Medicine, Under the Sun, and American Journal of Kidney Diseases. The Color of Rock is her debut novel. She lives in Phoenix, Arizona.
 
Reviews
Dr. Miller has created a page turner with real and endearing characters. You will vicariously hike in the Grand Canyon and witness some of its secrets. You'll even learn a little medicine as you watch a delightful romance unfold.
Therese Zink, MD, MPH, family physician and writer
Like the spectacular setting it is based in, The Color of Rock is a uniquely sculpted, fascinating novel. Well-written and original, the storyline chronicles the struggles of a young physician living and working remotely in Grand Canyon National Park. Interspersed with clever twists and turns, The Color of Rock is a fun and unpredictable read, the doctor's life proving similar to a journey into the Canyon itself: a balance of fear and challenge with pleasure and pain, sometimes on the edge and all in a backdrop of shocking beauty. 
 
Tom Myers, co-author of award-winning Over the Edge: Death in Grand Canyon