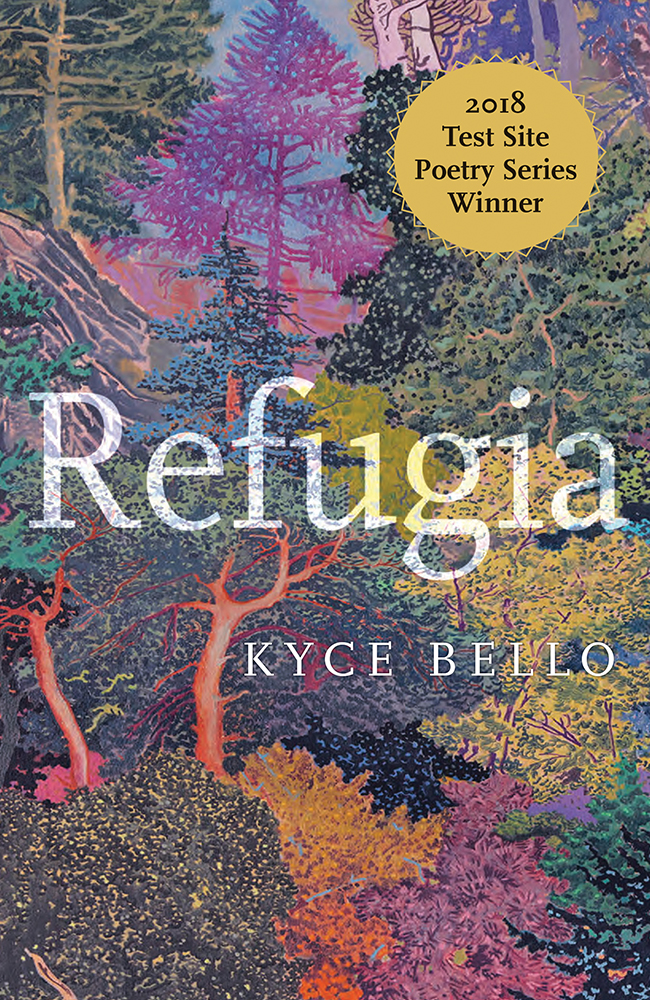 RefugiaPoems$14.95
Author:
Kyce Bello
Format: Paper
Pages: 96
ISBN: 9781948908344
Published Date: 2019
Winner of the inaugural Interim 2018 Test Site Poetry Series Prize, Refugia is a bright and hopeful voice in the current conversation about climate change. Kyce Bello's stunning debut ponders what it means to inhabit a particular place at a time of enormous disruption, witnessing a beloved landscape as it gives way to, as Bello writes, "something other and unknown." These poems explore the author's home ground in Northern New Mexico and carefully observe nature's seasons in parallel with personal cycles of renewal and loss. The vivid and engaging poetry touches upon history, inheritance, dry rivers, mountains, and most of all, trees—be they Western conifer forests succumbing to climate change or family trees reaching simultaneously into the past and future. In doing so, Bello creates a connection between generations that underscores our most critical tool for survival: imagination.

Ultimately a dedication of resilience, Refugia creates a terrain of the imagination that is, like ecological terrain, grounded in image and yet many-layered and unresolved. This poetry is a listening that writes us back into an ecological language of place that is crucial to our survival in this time of environmental crisis.

 
Author Bio
Kyce Bello's poems have appeared in The Kenyon Review, Boston Review, About Place Journal, Anomaly Literary Journal, The Raven Chronicles, Taos Journal of Poetry, and Sonora Review. She lives in Santa Fe, New Mexico.
 
Reviews