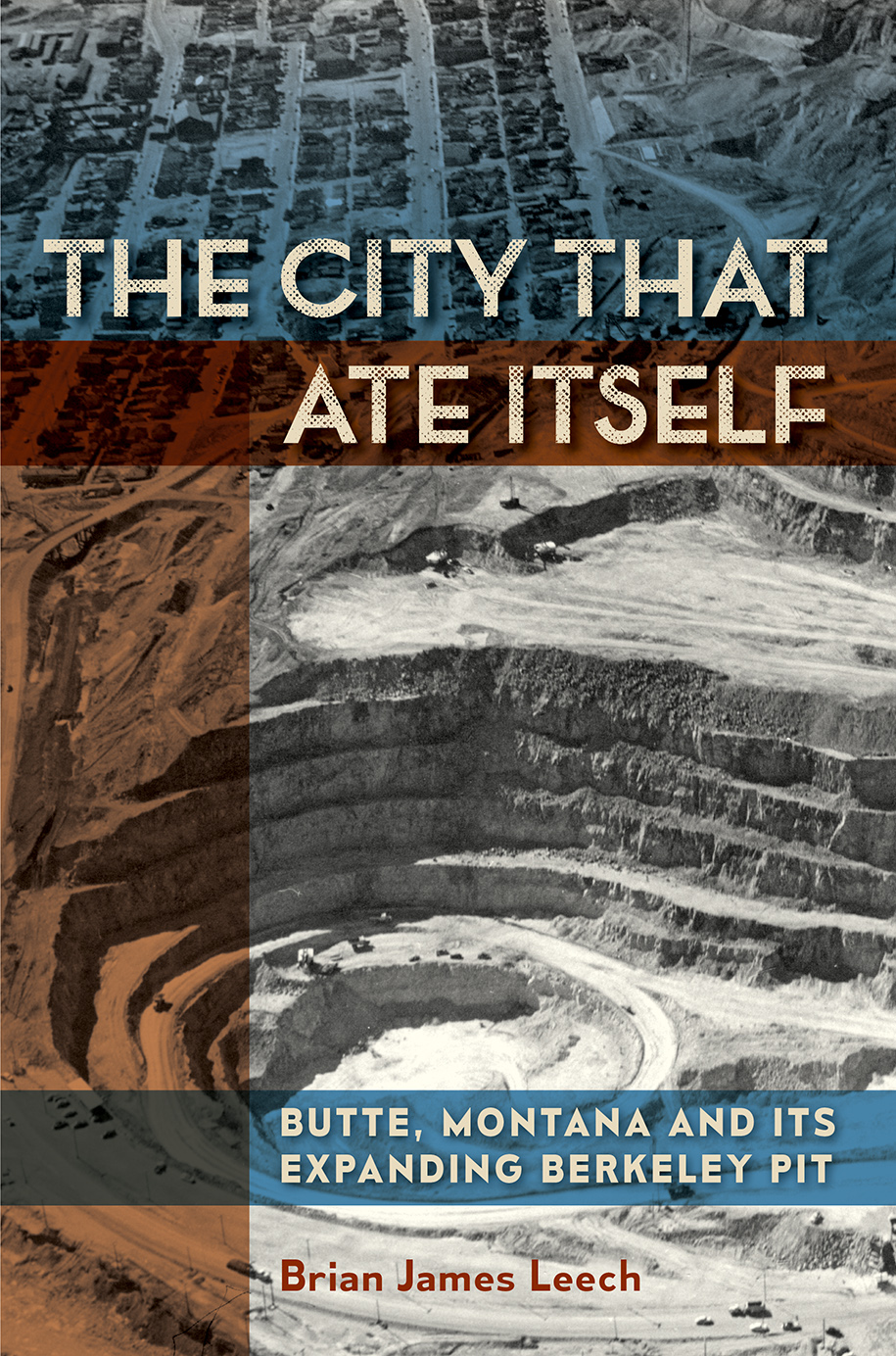 City That Ate ItselfButte, Montana and Its Expanding Berkeley Pit$29.95
Author:
Brian James Leech
Format: Paper
Pages: 376
ISBN: 9781948908290
Published Date: 2019
Brian James Leech provides a social and environmental history of Butte, Montana's Berkeley Pit, an open-pit mine which operated from 1955 to 1982. Using oral history interviews and archival finds, The City That Ate Itself explores the lived experience of open-pit copper mining at Butte's infamous Berkeley Pit. Because an open-pit mine has to expand outward in order for workers to extract ore, its effects dramatically changed the lives of workers and residents. Although the Berkeley Pit gave consumers easier access to copper, its impact on workers and community members was more mixed, if not detrimental.
 
The pit's creeping boundaries became even more of a problem. As open-pit mining nibbled away at ethnic communities, neighbors faced new industrial hazards, widespread relocation, and disrupted social ties. Residents variously responded to the pit with celebration, protest, negotiation, and resignation. Even after its closure, the pit still looms over Butte. Now a large toxic lake at the center of a federal environmental cleanup, the Berkeley Pit continues to affect Butte's search for a postindustrial future.
Author Bio
Brian James Leech is a Montana native and an assistant professor of history at Augustana College in Rock Island, Illinois. He currently serves as Secretary of the Mining History Association.
Reviews