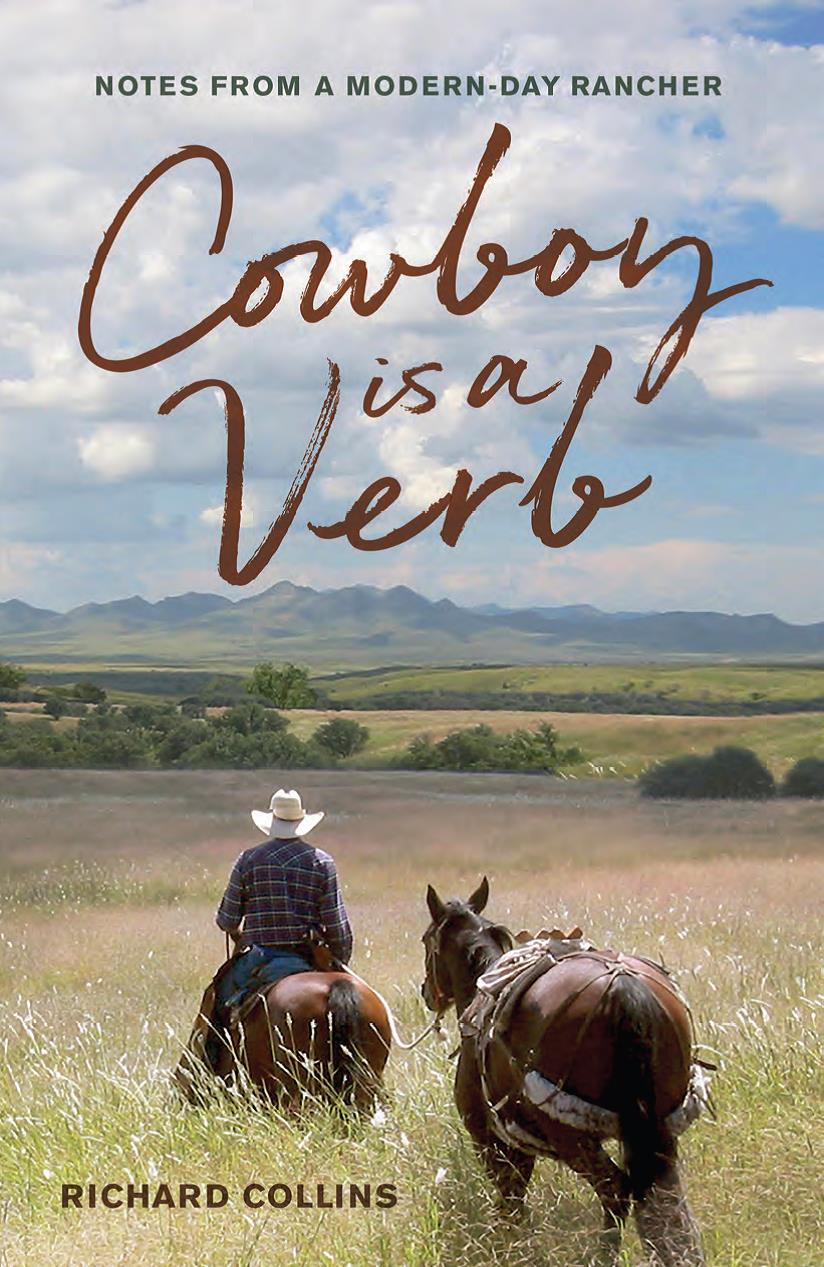 Cowboy is a VerbNotes from a Modern-day Rancher$19.95
Author:
Richard Collins
Format: Paper
Pages: 312
ISBN: 9781948908238
Published Date: 2019
From the big picture to the smallest detail, Richard Collins fashions a rousing memoir about the modern-day lives of cowboys and ranchers. However, Cowboy is a Verb is much more than wild horse rides and cattle chases. While Collins recounts stories of quirky ranch horses, cranky cow critters, cow dogs, and the people who use and care for them, he also paints a rural West struggling to survive the onslaught of relentless suburbanization.
    
A born story-teller with a flair for words, Collins breathes life into the geology, history, and interdependency of land, water, and native and introduced plants and animals. He conjures indelible portraits of the hardworking, dedicated people he comes to know. With both humor and humility, he recounts the day-to-day challenges of ranch life from how to build a productive herd, distribute your cattle evenly across a rough and rocky landscape, and how to establish a grazing system that allows pastures enough time to recover. He also intimately recounts a battle over the endangered Gila Topminnow and how he and his neighbors worked with university range scientists, forest service conservationists, and funding agencies to improve their ranches as well as the ecological health of the Redrock Canyon watershed.

A rancher who wants to stay in the game doesn't dominate the landscape; instead, they have to continually study the land and the animals it supports. Collins is a keen observer of both.  He demonstrates that patience, resilience, and a common sense approach to conservation and range management are what counts, combined with an enduring affection for nature, its animals, and the land.  Cowboy is a Verb is not a romanticized story of cowboy life on the range, rather it is a complex story of the complicated work involved with being a rancher in the twenty-first-century West.
Author Bio
Richard C. Collins is a rancher, writer, horseman, conservationist, and scholar who has owned and operated farms and ranches on the borderlands in Southern Arizona since 1983. His essays have appeared in numerous publications, including National Geographic Traveler, Science & Spirit, and SNReview magazines. 
 
Reviews