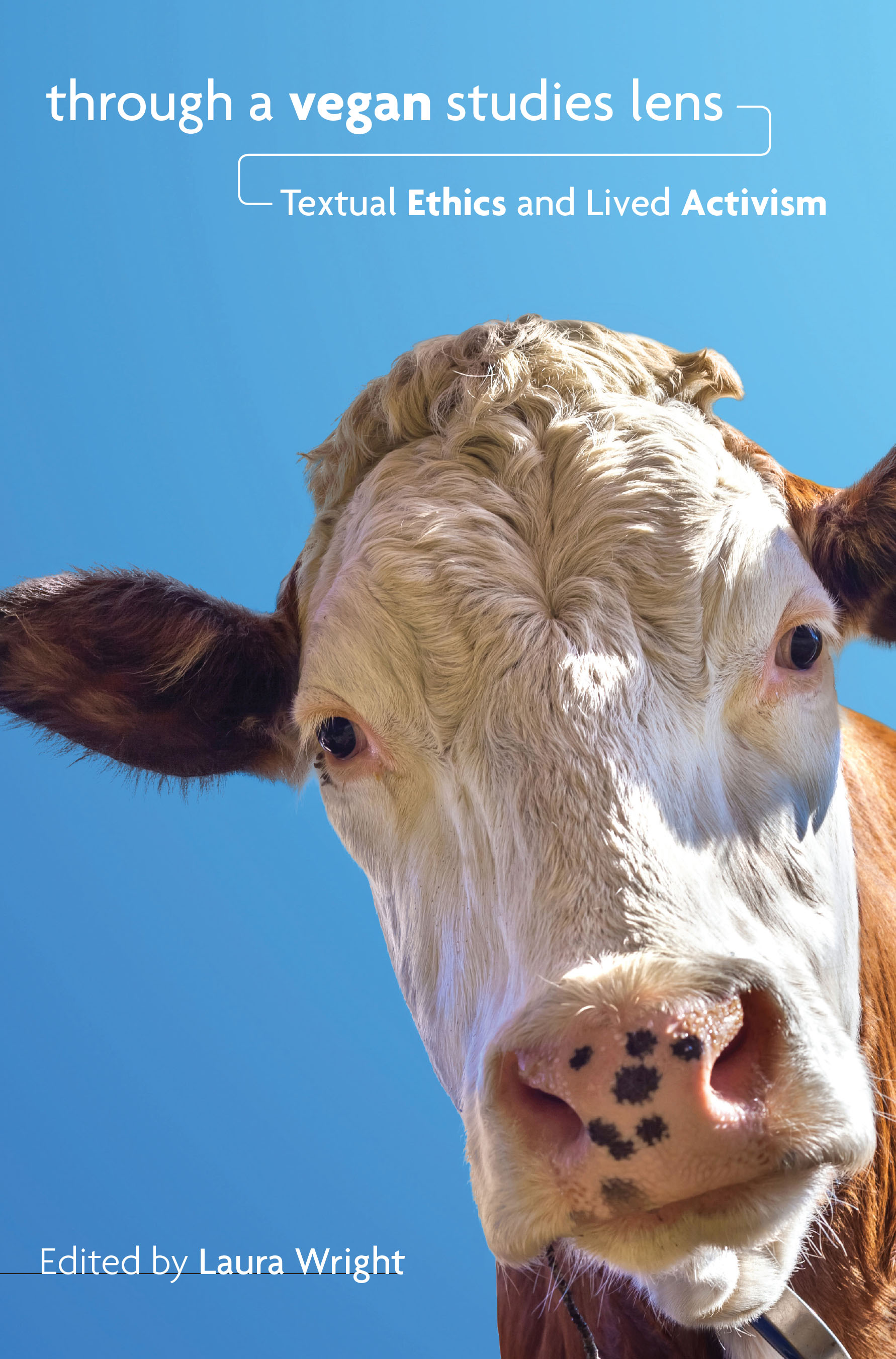 Through a Vegan Studies LensTextual Ethics and Lived Activism$44.95
Editor:
Laura Wright
Format: Paper
Pages: 240
ISBN: 9781948908108
Published Date: 2019
Interest in the vegan studies field continues to grow as veganism has become increasingly visible via celebrity endorsements and universally acknowledged health benefits, and veganism and vegan characters are increasingly present in works of art and literature. Through a Vegan Studies Lens broadens the scope of vegan studies by engaging in the mainstream discourse found in a wide variety of contemporary works of literature, popular cultural representations, advertising, and news media.

Veganism is a practice that allows for environmentally responsible consumer choices that are viewed, particularly in the West, as oppositional to an economy that is largely dependent upon big agriculture. This groundbreaking collection exposes this disruption, critiques it, and offers a new roadmap for navigating and reimaging popular culture representations on veganism. These essays engage a wide variety of political, historical, and cultural issues, including contemporary political and social circumstances, emergent veganism in Eastern Europe, climate change, and the Syrian refugee crisis, among other topics.

Through a Vegan Studies Lens significantly furthers the conversation of what a vegan studies perspective can be and illustrates why it should be an integral part of cultural studies and critical theory. Vegan studies is inclusive, refusing to ignore the displacement, abuse, and mistreatment of nonhuman animals. It also looks to ignite conversations about cultural oppression.
 
Author Bio
Laura Wright is the author of three books and a professor of English at Western Carolina University in Cullowhee, North Carolina, where she specializes in postcolonial literatures and theory, ecocriticism, and animal studies.
 
Reviews