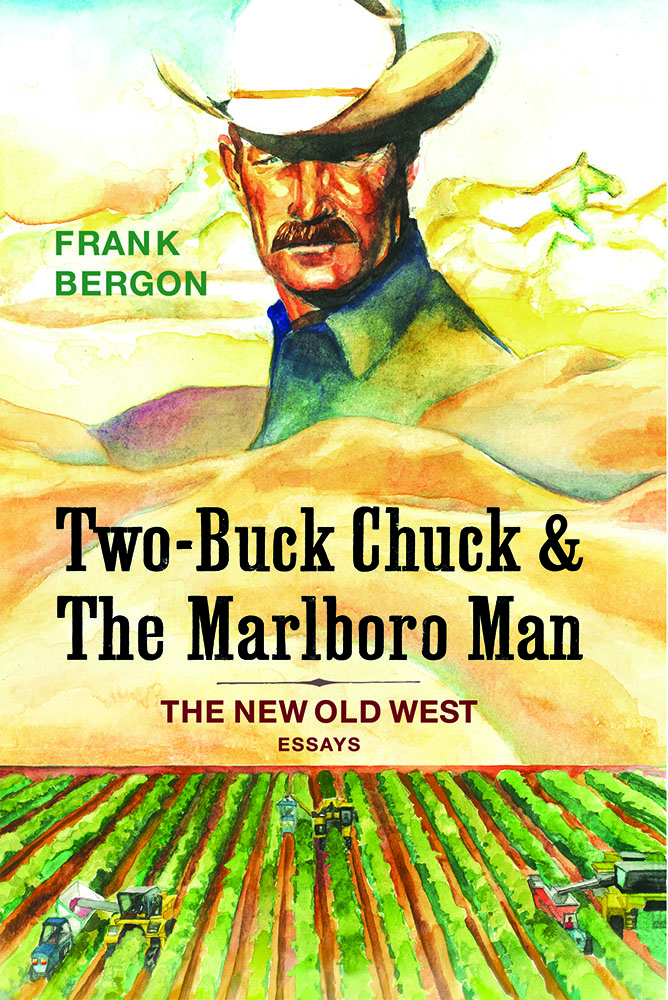 Two-Buck Chuck & The Marlboro ManThe New Old West$24.95
Author:
Frank Bergon
Format: Cloth
Pages: 264
ISBN: 9781948908061
Published Date: 2019
Frank Bergon's astonishing portrayals of people in California's San Joaquin Valley reveal a country where the culture of a vanishing West lives on in many twenty-first-century Westerners, despite the radical technological transformations around them. All are immigrants, migrants, their children, or their grandchildren whose lives intertwine with the author's, including several races and ethnicities: Chicanos, Mexicans, African Americans, Italians, Asians, Native Americans, Scots-Irish descendants of Steinbeck's Okies, and Basques of the author's own heritage.

Bergon presents a powerful array of rural and small-town Westerners who often see themselves as part of a region and a way of life most Americans aren't aware of or don't understand, their voices unheard, their stories untold. In these essays, Westerners from the diverse heritage of the San Joaquin Valley include California's legendary Fred Franzia, the maker of the world's best-selling Charles Shaw wines dubbed "Two-Buck Chuck," and Darrell Winfield, a Dust Bowl migrant and lifelong working cowboy who for more than thirty years reigned as the iconic Marlboro Man. Their voices help us understand the complexities of today's rural West, where Old West values intersect with New West realities. This is the West (and America today)—a region in conflict with itself.
 
Author Bio
Frank Bergon is a critically acclaimed novelist, critic, and essayist whose writings focus primarily on the history and environment of the American West.  He was born in Ely, Nevada, and grew up on a ranch in Madera County in California's San Joaquin Valley.  He has taught at the University of Washington and for many years at Vassar College, where he is Professor Emeritus of English.  He is a member of the Nevada Writers Hall of Fame.
 
Reviews