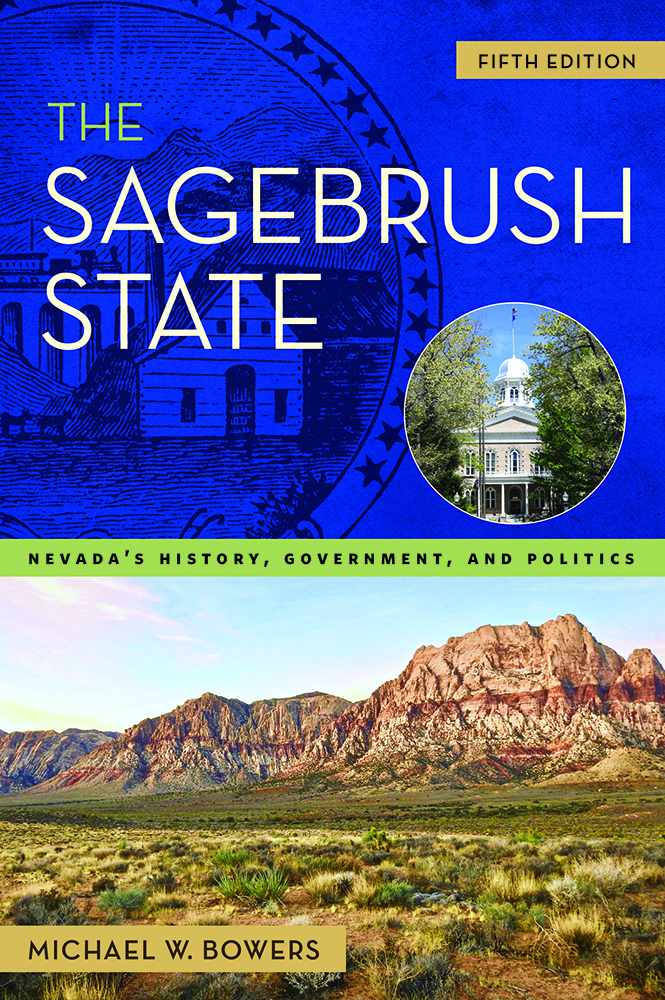 Sagebrush StateNevada's History, Government, and Politics$32.95
Author:
Michael W. Bowers
Format: Paper
Pages: 332
ISBN: 9781943859740
Published Date: 2018
Nevada's politics are in large measure the result of its turbulent history and harsh environment. Michael W. Bowers' concise volume explains the dynamics of the political formation process, which is strikingly unique among the fifty states.  Even today, Nevada is unlike the other states in its politics and culture: it's economically right, yet libertarian, the home of widespread gaming and a 24/7 lifestyle, has a high percentage of federally-owned lands, and has one of the highest rates of urbanism in the U.S., yet is often governed by rural legislators.

This comprehensive and insightful explanation discusses how Nevada's history has shaped its political culture, and how its government operates today. The Sagebrush State serves as a highly readable and accessible text for the study of Nevada's political history and constitution, which is a graduation requirement at the state's colleges and universities. The fifth edition is updated through 2017 and includes the full text of the state constitution with extensive annotations of all amendments to the original 1864 document.
Author Bio
Michael W. Bowers is professor of political science and public law, and former Senior Vice Provost for Academic Affairs and Executive Vice President and Provost, at the University of Nevada, Las Vegas. He is the author of The Nevada Constitution: A Reference Guideand numerous academic articles on politics and law.
Reviews