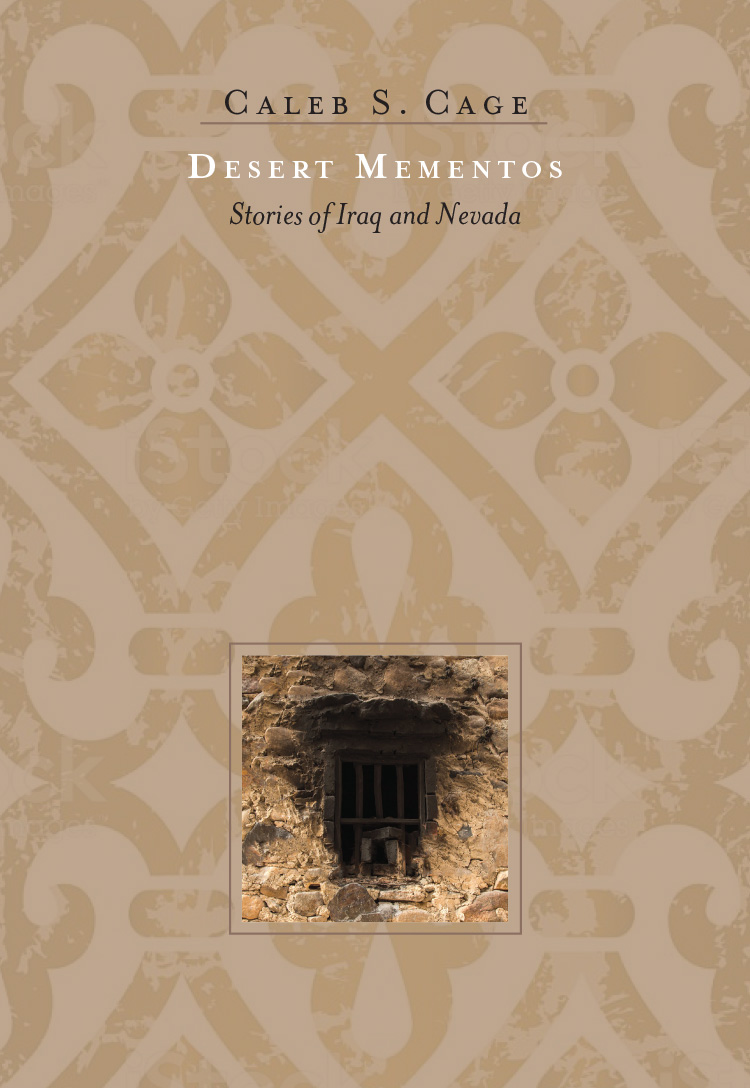 Desert MementosStories of Iraq and Nevada$22.95
Author:
Caleb S. Cage
Format: Cloth
Pages: 192
ISBN: 9781943859474
Published Date: 2017
Desert Mementos is a collection of loosely connected short stories set during the early stages of the Iraq War (2004 and 2005). The stories rotate from battles with insurgents and the drudgery of the war machine in Iraq to Nevada, where characters are either preparing for war, escaping it during their leave, or returning home having seen what they've seen.
 
Cage captures similarities in the respective desert landscapes of both Iraq and Nevada, but it is not just a study in contrasting landscapes. The inter-connected stories explore similarities and differences in human needs from the perspectives of vastly different cultures. Specifically, the stories deftly capture the overlap in the respective desert landscapes of each region, the contrasting cultures and worldviews, and the common need for hope. Taken together, the stories represent the arc of a year-long deployment by young soldiers. Cage's stories are bound together by the soldier's searing experiences in the desert, bookended by leaving and returning home to Nevada, which in many ways can be just as disorienting as patrolling the Iraq desert.
Author Bio
Caleb S. Cage is a native of Reno, Nevada and a veteran of the United States Army. A graduate of the United States Military Academy, West Point, he served as a field artillery officer from 2002 to 2007, including time as a platoon leader in Baqubah, Iraq in 2004, and as an information operations battle captain in Baghdad in 2006. He is co-author of The Gods of Diyala: Transfer of Command in Iraq (2008) with Gregory M. Tomlin.
Reviews
"I love for a novel to shift me into another's reality, and I greatly admire Caleb Cage's ability to capture both the sensual and the emotional experiences of someone at war. As someone who has not experienced war, I was captivated by the author's ability to transport me to Iraq, and to specific moments in a soldier's experience." —Laura McBride, author of We Are Called to Rise
"Desert Mementos succeeds with the development of raw characters and an unpretentious description of deployed life during the early years of the Iraq War while connecting these characters to Nevada in creative ways. This literary accomplishment provides a collection of short stories appealing to anyone drawn to literature of both war and Nevada." —Nevada Appeal
 
"Desert Mementos is gritty. Cage writes in the style of hard-boiled realism. His descriptions and dialogue are terse, yet he draws complex emotions from his characters. He doesn't moralize or glorify the war. He shows its effects up close and personal." —trampset