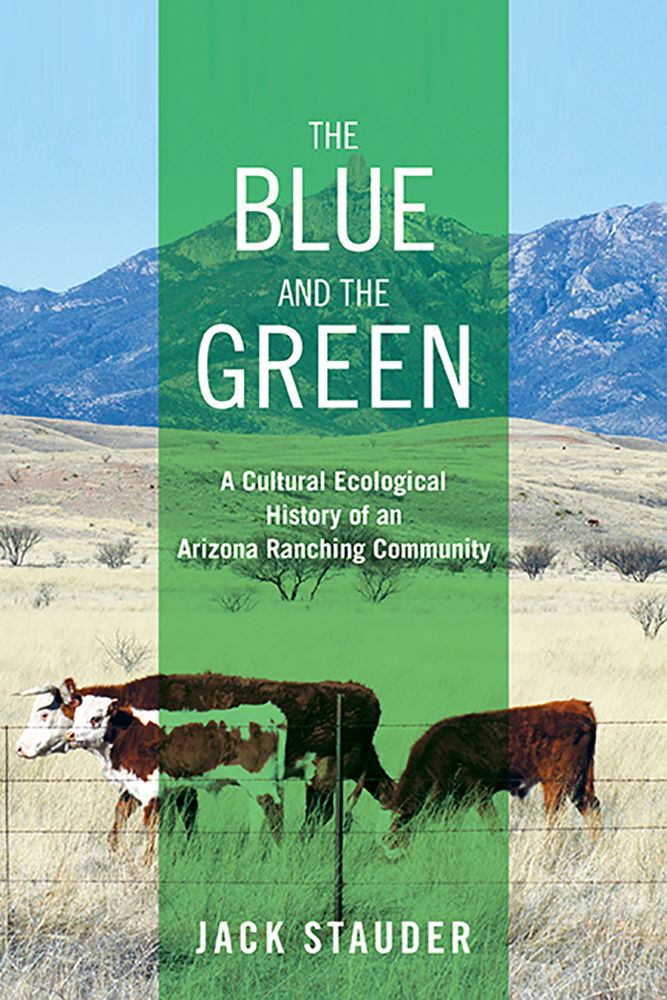 Blue and the GreenA Cultural Ecological History of an Arizona Ranching Community$39.95
Author:
Jack Stauder
Format: Cloth
Pages: 360
ISBN: 9780874179958
Published Date: 2016
In The Blue and the Green, anthropologist Jack Stauder analyzes how large-scale political, social, and environmental processes have transformed ranching and rural life in the West. Focusing on the community of Blue, Arizona, Stauder details how the problems of overgrazing, erosion, and environmental stresses on the open range in the early twentieth century coincided with a push by the newly created US Forest Service to develop fenced grazing allotments on federal lands. Later in the twentieth century, with the enactment of the Endangered Species Act and other laws, the growing power of urban-based environmental groups resulted in the reduction of federal grazing leases throughout the West.
The author combines historical research with oral interviews to explore the impact of these transformations on the ranchers residing in the Blue River Valley of eastern Arizona. Stauder gives voice to these ranchers, along with Forest Service personnel, environmental activists, scientists, and others involved with issues on "the Blue," shedding light on how the ranchers' rural way of life has changed dramatically over the course of the past century. This is a fascinating case study of the effects of increasing government regulations and the influence of outsiders on ranching communities in the American West.
Author Bio
Jack Stauder earned his PhD in cultural anthropology at Cambridge University in England and is a professor at the University of Massachusetts, Dartmouth. Stauder has done research in many parts of the world and traveled to more than one hundred countries. He is the author of The Majangir: Ecology and Society of a Southwest Ethiopian People.
Reviews
"This book was a pleasure to read. It is well written, with a strong conclusion. It will be a major contribution to our understanding of ranching and land-use politics in the rural American West." —Thomas Sheridan, author of Stitching the West Back Together: Conservation of Working Landscapes
"The author has mastered the literature, the geography, the ecology, and the history of the Blue. I learned a great deal from the book." —Richard Knight, author of Ranching West of the 100th Meridian
"Employing a remote locale in the Blue River watershed of Eastern Arizona, Stauder traces the region's agricultural development as a microcosm of of issues that constituted the West's development ... The book is quite readable, joining the scholarly with general readers. Summing Up: Recommended. All readers." —Choice
"The Blue and the Green takes a look at Arizona's rural grazing history. Through a series of oral histories, scientific reports, and government documents, Stauder connects remote lives of Blue River ranchers to the larger, unpredictable American West. His inclusion of oral interview transcripts  at the end also serves as a rich guide for public historians to learn how to conduct oral interviews that determine environmental or agricultural past." —H-Net Reviews  
 
"In The Blue and the Green, anthropologist Jack Stauder uses oral history to examine the history of the ranching community in the Blue River region of eastern Arizona … it offers a unique contribution to the literature of rangeland management and how we understand human use of the landscape." —Human Ecology