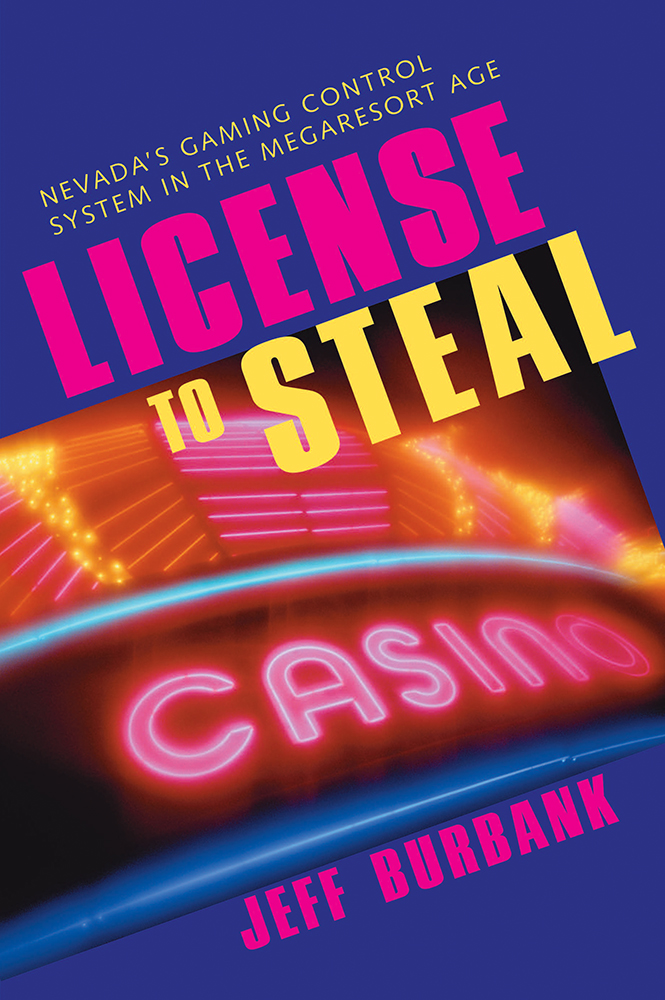 License To StealNevada'S Gaming Control System In The Megaresort Age$21.95
Author:
Jeff Burbank
Format: Paper
Pages: 288
ISBN: 9780874176247
Published Date: 2005
These seven precedent-setting case studies taken from the files of the Nevada Gaming Control Board and Commission illustrate vital issues addressed in the first decade of Las Vegas' megaresorts.
Author Bio
Jeff Burbank is an award-winning journalist who has covered the casino industry in Las Vegas for national and local publications, radio, and TV. He is currently an instructor in the English Department at the University of Nevada, Las Vegas.
Reviews
"It's a fascinating book. Rich in story and the kind of historic detail one hears from casino professionals at the end of a long night. In using the state's gaming control institutions to tell the story of Las Vegas, however, Jeff Burbank gets the truth and from the sources and people who can document what happened. For fans of Las Vegas, and I am one, start reading and you can't stop." —Nicholas Pileggi, author of Casino and Wise Guy
"License to Steal is the first ever, detailed examination of the regulation, and occasional non-regulation, of licensed gambling in Nevada. Jeff Burbank looks at the world with the eye of an experienced journalist: he presents concrete facts, not speculation or opinions. A good thing, because many of the stories he relates would be rejected as completely implausible if presented as fiction: the forger who did not know how to spell the name of his life-long friend, or the casino owner who threw parties with swastika-covered birthday cakes on Hitler's birthday. Burbank's straight presentation of the facts behind the ruling paints a complete picture of how the system really works." —I. Nelson Rose, author of Gambling and the Law