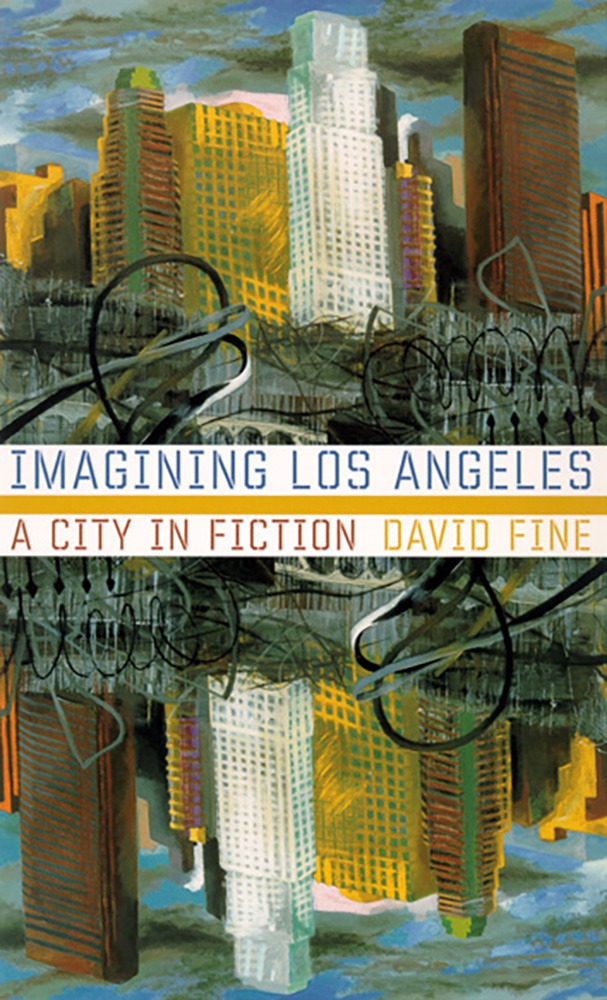 Imagining Los AngelesA City In Fiction$18.95
Author:
David Fine
Format: Paper
Pages: 320
ISBN: 9780874176032
Published Date: 2004
The literary image of Los Angeles has evolved since the 1880s from promotional literature that hyped the region as a New Eden to contemporary visions of the city as a perplexing, sometimes corrupt, even apocalyptic place that reflects all that is wrong with America. In Imagining Los Angeles, the first literary history of the city in more than fifty years, critic David Fine traces the history and mood of the place through the work of writers as diverse as Helen Hunt Jackson, Mary Austin, Norman Mailer, Raymond Chandler, Joan Didion, Carolyn See, and many others. His lively and engaging text focuses on the way these writers saw Los Angeles and used the image of the city as an element in their work, and on how that image has changed as the city itself became ever larger, more complex, and more socially and ethnically diverse. This is essential reading for anyone interested in the literature and changing image of Southern California.
Author Bio
David Fine is Professor Emeritus at California State University, Long Beach, where he taught American Literature and American Studies since 1968. His first book was The City the Immigrant, and American Fiction, 1880-1920 (1977), and he has edited, or co-edited, four collections of literary essays, Unknown California, Los Angeles in Fiction (1985, 2nd edition 1995), San Francisco in Fiction (1995), and John Fante, a Critical Gathering (1999). He has published a few dozen critical articles in academic journals and reviewed books in a number of scholarly publications, newspapers, and magazines. He was former literary editor of Westways Magazine and The Californians. He has served as Fulbright lecturer in New Zealand (1986) and visiting professor of English at University of Alberta, Edmonton, (1989-90). He has just completed a novel, his first. His most recent book, Imagining Los Angeles: a City in Fiction has won the Southern California Historical Society's Pfleuger Award as the best regional book of the year (2000).
Reviews
"The author's objective is ambitious—to chart the range and development of a regional literature that defies the label regionalism. . . . Fine's research is extensive and thorough, his observations shrewd and penetrating, and his command of the political, social, and cultural matrix profound. A major contribution." —Choice
Choice
"Fine . . . is a discerning critic but also an appreciative and even enthusiastic reader of the books about which he is writing. Perhaps that's why Imagining Los Angeles is so full of punch and energy, so mercifully free of the impenetrable jargon that afflicts much scholarly and critical writing. Best of all, Fine sent me back to some of my old favorites with a fresh perspective, and he added a dozen new titles to my own reading list." —Jonathan Kirsh, Los Angeles Times
Los Angeles Times
"Imagining Los Angeles is ambitious in its scope, solid in its mastery of the literature, and brilliantly interwoven throughout. David Fine has produced what will undoubtedly be the standard work on Los Angeles fiction for years to come, an indispensable reference work for the scholar and the general public alike. This is a prizeworthy work of social and cultural history, and a delight to read." —Thomas F. Andrews, Southern California Quarterly
Southern California Quarterly