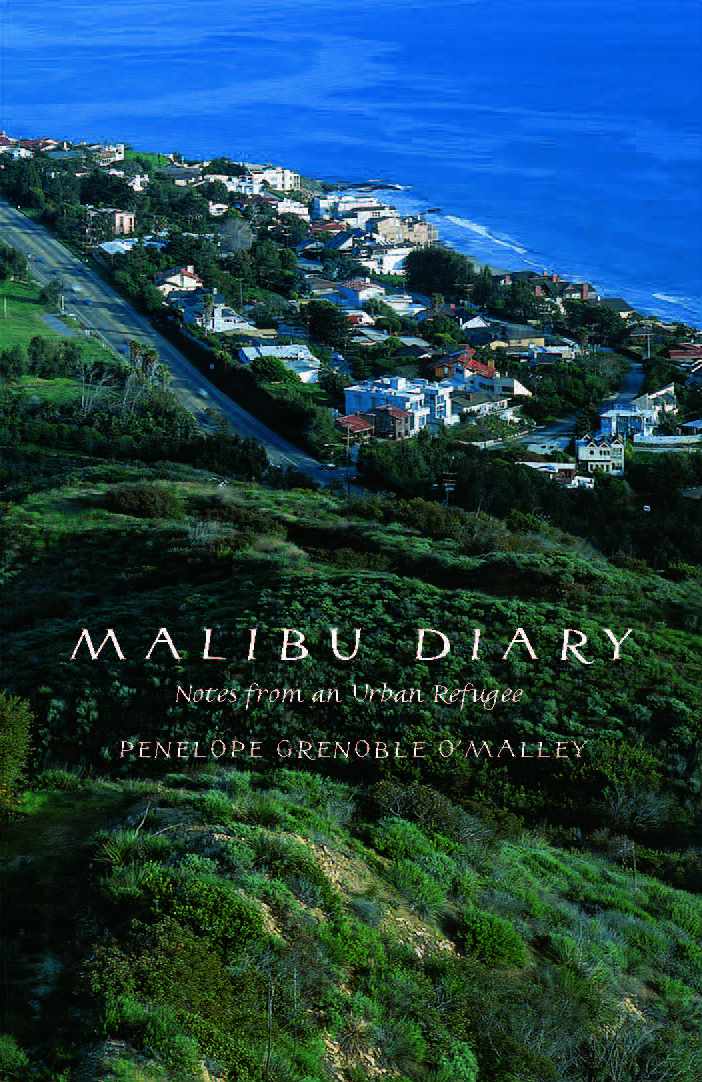 Malibu DiaryNotes From An Urban Refugee$24.95
Author:
Penelope O'Malley
Format: Cloth
Pages: 200
ISBN: 9780874175660
Published Date: 2004
In 1986, Penelope O'Malley moved to Malibu, at that time a small community of oddballs and cantankerous isolationists, hoping to find peaceful exile from Los Angeles and a life that had become too frantic and confused. She knew little then of the landscape that she hoped would inspire her—who owned it, what manner of flora and fauna it might support—and she wasn't much interested. Nor did she give much thought to the people who would become her neighbors. As it turned out, her life on this urban-wildland frontier was very different from what she had planned. Malibu Diary is O'Malley's account of her years as a resident of this beautiful, beleaguered Southern California coastal community. Here, a landscape of rare beauty conceals geological and climatic treachery, and human presence endangers a rich but fragile ecosystem. Far from isolating herself from the ills of contemporary urban life, O'Malley found herself deeply engaged in a community where realtors lusted after the magnificent hills and beachfront, Native Americans fought to protect the artifacts of their ancestors, and locals, no matter how resistant to development, were forced to address such pressing urban issues as zoning and sewage treatment. Malibu's decision to incorporate introduced politics into the quiet village while horrendous fires and floods destroyed property and the natural environment. Malibu Diary combines environmental history, personal memoir, and a meditation on the complicated relationships between humans and the landscapes they destroy. It is also the story of a colorful community, of how change has happened—and why—and what it has meant. And it is, ultimately, the story of many communities where people try to resist development, "assuming little responsibility to ameliorate the effects of our having settled here." 
Author Bio
As a magazine and newspaper journalist, Penelope Grenoble O'Malley has covered Los Angeles for twenty-five years and is the recipient of three Los Angeles Press Club Awards. She is the former director of communications for the Santa Catalina Island Conservancy and research associate at the Santa Barbara Museum of Natural History. Currently, she writes for consumer and professional publications, specializing in the topics of urban planning, land use, conservation, and civic management. Her essays have been published in Orion, Northern Lights, and American Nature Writing 2002 and 2003. 
Reviews
"O'Malley realizes that in order to grow and mature, we must follow the lead of nature and return something to the surroundings from which we take sustenance. She initiates us into the frustrations of municipal politics while offering valuable insights on how to live within our chosen places." —Maureen J. Delaney-Lehman, Library Journal, 1 February 2004