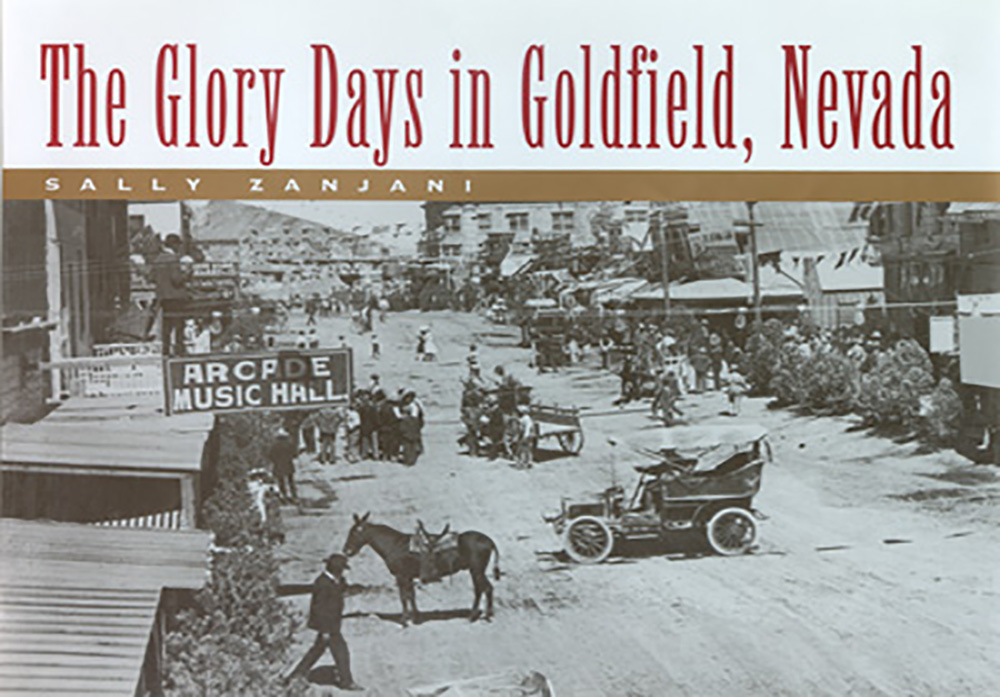 Glory Days In Goldfield, Nevada$31.95
Author:
Sally Zanjani
Format: Cloth
Pages: 160
ISBN: 9780874175202
Published Date: 2002
Goldfield, Nevada, was one of the West's last mining boomtowns, centered on a fabulously rich gold deposit discovered in 1902 and exhausted by 1920. Goldfield's heyday embraced both the final days of the western frontier and the beginning of the automobile age, and its brief but brilliant history combined elements of both. Distinguished mining historian Sally Zanjani has a personal connection to Goldfield—her father was one of thousands who went there to seek his fortune. In this book, Zanjani tells the colorful history of the town, enhancing her story with the personal accounts of many of its residents. The Glory Days in Goldfield, Nevada is an extensive photographic essay celebrating the centennial of the last gold rush on the western frontier.
Author Bio
Sally Zanjani
 is a faculty member of the Department of Political Science at the University of Nevada, Reno. She is a former president of the Mining History Association and the author of eight books on the history of Nevada and the West, including 
The Glory Days in Goldfield, Nevada
and Devils Will Reign: How Nevada Began
 (University of Nevada Press) and a biography of Sarah Winnemucca.
Reviews
"Goldfield did not beckon long, but, like a roman candle on the Fourth of July, its brilliance dazzled the multitudes. They came, worked, speculated, schemed, played, and eventually left, but what a story between. Well-known western and Nevada historian Sally Zanjani . . . knows Goldfield as well as any person alive, a fact made abundantly clear in The Glory Days in Goldfield, Nevada." —Duane A. Smith, New Mexico Historical Review, Winter 2005
"The Glory Days in Goldfield, Nevada features the authentic voices of the gold-rushers themselves, drawn from their letters, reminiscences, and drawings, many never before published." —Cheryll Glotfelty, Journal of the West, October 2004