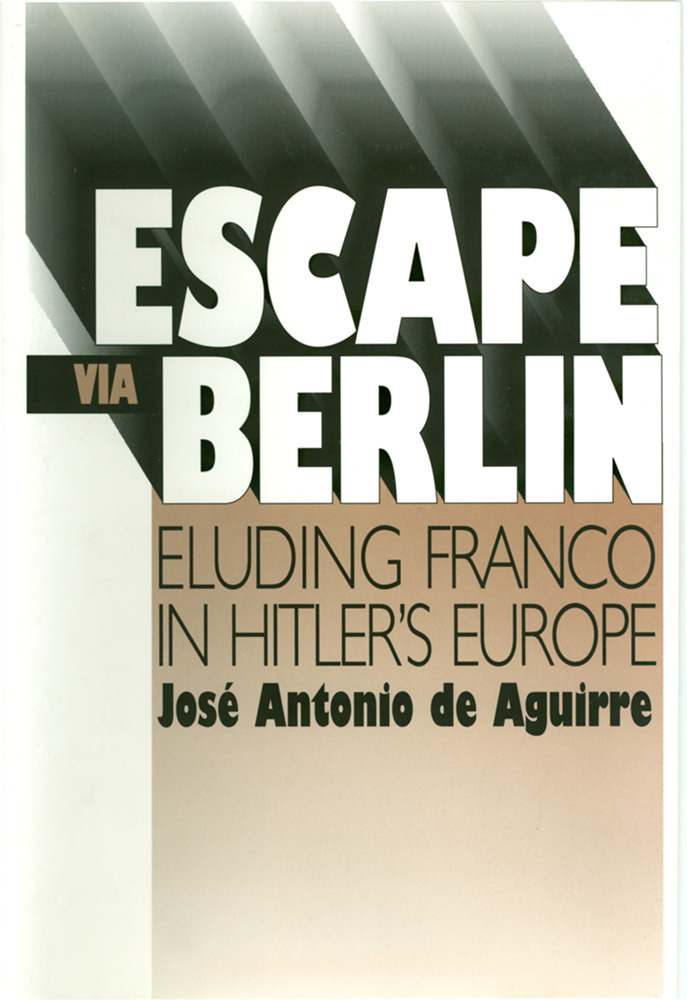 Escape Via BerlinEluding Franco In Hitler's Europe$34.95
Author:
Jose Antonio Aguirre
Format: Cloth
Pages: 400
ISBN: 9780874171679
Published Date: 1991
José Antonio de Aguirre, the exiled President of the Basque Republic, found himself caught between the Spanish Nationalists and the Gestapo as the Germans invaded France in 1940. This book is first and foremost the exciting account of a miraculous escape from the Germans, but it contains far more than mere adventure; threaded into the story are pictures of democracy and dictatorship and their effects on the lives of individuals, of religion in war, of human progress and decency surviving every adversity, of optimism where it might be least expected. Here is a man, by temperament a philosopher and by career the president of his people, interpreting 1940s Europe for his readers and explaining how people in Berlin, Antwerp, and Paris felt. This annotated edition, published nearly 50 years after the book first appeared, attests to the timeliness and foresight of Aguirre's message. Annotations and introduction by Robert Clark.
Author Bio
José Antonio de Aguirre (1904-1960) was the first president (lendakari) of the Basque Republic during its brief and tragic history as an ally of the Spanish Republic. He was forced into exile in France when the Nationalists overran his fledgling country. After escaping the Nazis, he spent the rest of his life in exile, fighting for the reestablishment of the Republic and against the Franco regime. He died in Paris in 1960.
Reviews
"A dignified and uncommonly well-written book." —The Nation
"Escape Via Berlin first appeared in 1944, to critical acclaim; this reprint will introduce new audiences to the magic of de Aguirre's first-person drama. . . . Aguirre's spiritual, political and social revelations and his observations of changes and events of the times permeates an engrossing review of his challenging escape from a seemingly impossible situation." —Diane C. Donovan, The Midwest Book Review, September 1991
"The most remarkable escape story that has yet to come out of the war. . . . It has elevation, and it has truth. In brief, a highly civilized book by a highly civilized man." —The New Yorker

"Mingled with the raw melodrama are observations and impressions of an acute intelligence trained by much study and reflection." —New York Herald Tribune