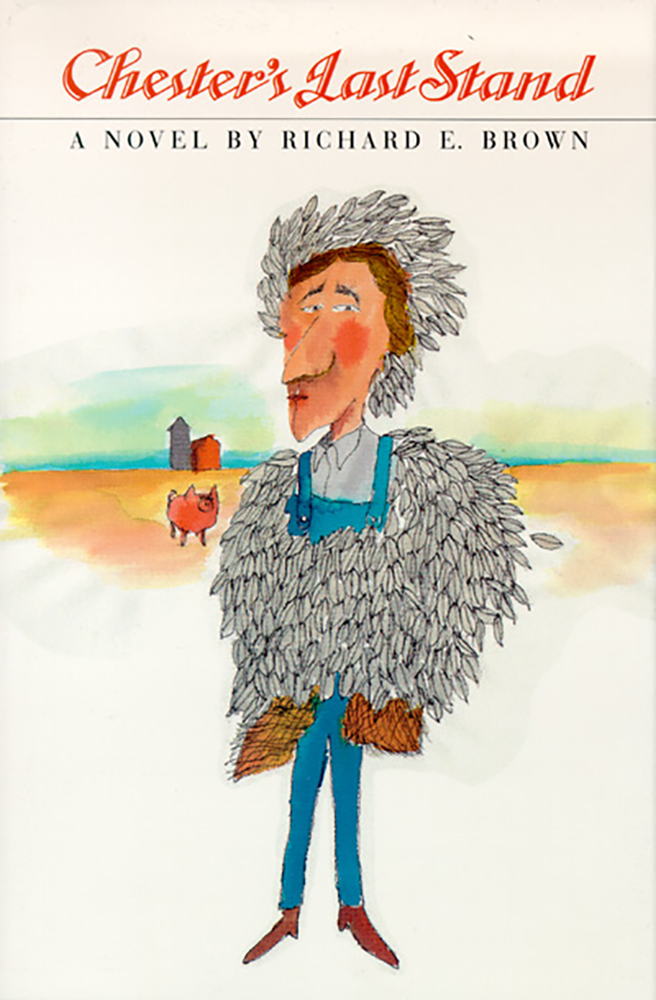 Chester'S Last Stand(A Novel)$20.00
Author:
Richard E. Brown
Format: Cloth
Pages: 200
ISBN: 9780874171389
Published Date: 1988
On a dusty spring morning in the middle of the Great Depression, a hungry drifter named Chester dropped from a boxcar and ran smack into the Wilson family, who hired him to slop their hogs and proceeded to turn him into their private buffoon. Chester was full of big ideas about his dignity, and before long he ached with love for the Wilson's pretty young cousin, Miss Lindy. But the family had no intention of letting him marry among them; they figured God had put this crazy-faced, bedraggled clown on earth for their amusement, and every time he tried to rise they stuck a thumb in his eye. This uproarious novel, full of slapstick and cunning tricks, breathes new life into American folklore traditions, evoking the voices of Midwestern yarnspinners from fifty years ago.
Author Bio
Richard Brown was professor of English at the University of Nevada, Reno.
Reviews
"An unconventional, highly inventive tale unfolds in this novel set in rural midwest America in the 1930s, the Depression years. When Chester, a hungry hobo from the city, jumps off a freight at Hickman, a little pocket of a town in northern Missouri, and walks down the Wilsons' dusty road, his destiny is settled. The four Wilson brothers, farmers married to four sisters, living on adjoining acreage, spot a likely dupe for their favorite activity, telling stories about their monstrous practical jokes. In fact, says the third-generation narrator of their complex japes, 'the gift of gab bedeviled them so that they could never rest with the stock of family legends,' but had to construct them so that the Wilson men were always triumphant in their cunning. Chester, undernourished and beholden for his food, develops his own kind of guile, bringing down the seemingly invincible Wilsons in an amazing way. Contributing to the narrative are a lecherous minister with a yen for one of the Wilson wives, and the pseudo-kidnapping of the Wilson's slave, lovely Lindy, who ends up with Chester. After a pedestrian opening that sets the genealogical scene, the tale of trickery takes off with earthy humor in the best manner of the American folklore heritage." —Publishers Weekly