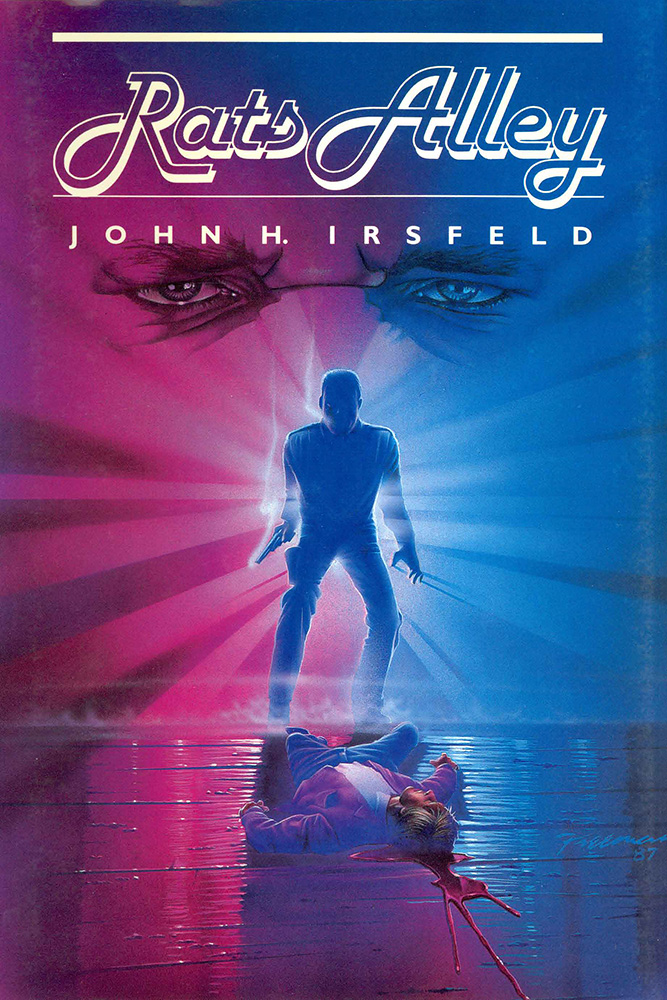 Rats Alley$21.00
Author:
John H. Irsfield
Format: Cloth
Pages: 208
ISBN: 9780874171174
Published Date: 1987
Rats Alley is the final volume in Irsfield's trilogy of Texas novels, a series begun in 1975 with Coming Through and followed in 1976 by Little Kingdoms. The three books share the landscape of modern Texas, a landscape scarred with the myriad compulsions and passions of the contemporary world. Set in Houston and in a mythical small Texas town, the book is the story of a young man's wrongful death, the ensuing cover-up by authorities, and the quest for justice and then revenge by the victim's father. As the story inevitably tracks to its brutal end, suicide and murder are among the fruits of the first wrong acts. If there is a lesson in this dark but moral tale, it is best expressed by the following lines from W.H. Auden's "September 1, 1939": "Those to whom evil is done, Do evil in return."
Author Bio
John Irsfeld is a member of the English faculty at the University of Nevada, Las Vegas.
Reviews
"...a disturbing but compelling novel which, once started, cannot be set aside. Seventeen-year-old Joe Ben Struther has three days before he is to report for induction into the marines. As a lark, he steals a van, is chased through the streets of Houston by police, and is killed. Rats Alley is a detailed account of Joe Ben's death, the police cover-up that followed, and the legal battle waged by Joe Ben's father to find out the truth. The novel probes the lives and attitudes of family, friends, police, lawyers, witnesses, and city officials as it pieces together the reality of the evening's events. A touching story in which no one is winner, this will not be soon forgotten." —Thomas L. Kilpatrick, Library Journal
"The opening pages of John H. Irsfeld's Rats Alley tend to have the same impact as the first sip of cold beer on a steamy Southeast Texas night. The tone and homey dialect of his narrators is refreshingly honest, bitterly self-effacing, and more of the same is promised as this slender volume unfolds its story. But as the plot warms up, a rising sense of horror and familiarity emerges; and before the first twenty-five pages are complete, there is little doubt that what remains in Irsfeld's tragic tale will be as irresistible to complete as it is painful to read." —Clay Reynolds, Texas Books in Review
"Rats Alley is more than a crime novel. It exposes the human condition in all its glorious tragedy. Through his characters, Irsfeld even manages to extract humor but the overwhelming message that comes through is one of fate: we are meant to experience everything given to us regardless of what we think we should be given." —Chad Jones, Sagebrush