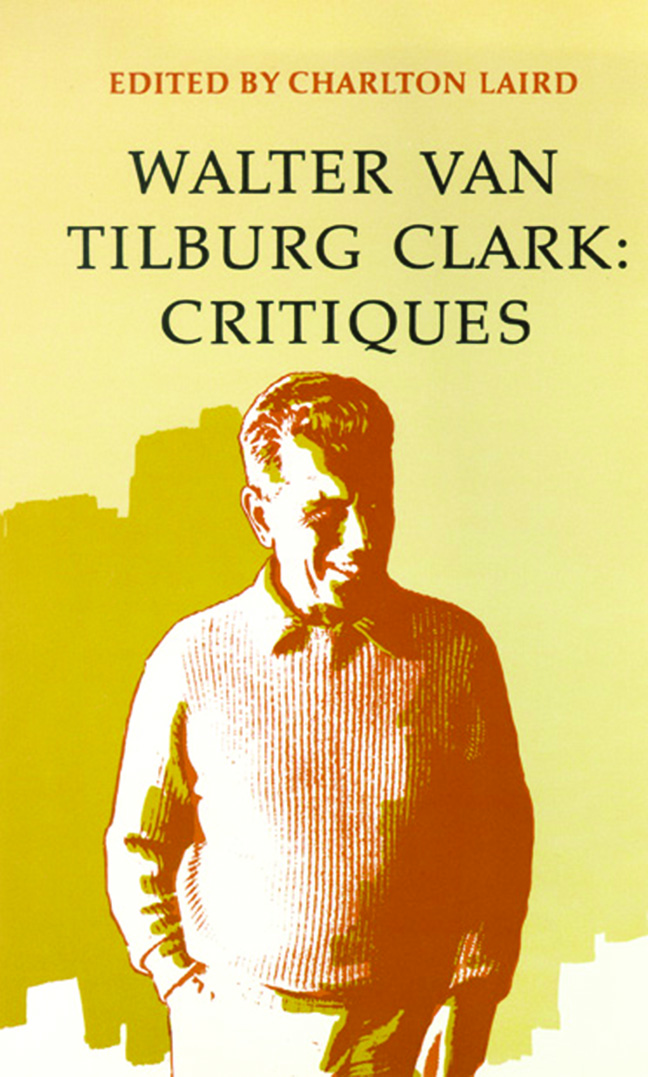 Walter Van Tilberg ClarkCritiques$24.95
Editor:
Charlton Laird
Format: Cloth
Pages: 312
ISBN: 9780874170771
Published Date: 1983
Beginning in 1849, Alfred Doten recorded his life in minute detail for more than 54 years. His revealing daily accounts of the West's lusty mining frontier included tales of lynching, vigilante justice, shootings in the street, grand opera and theatre, stock manipulations, seances, musical soirees, and general "jollifications." Clark selected and edited the most valuable portions of Doten's massive diaries. He said he knew of no other account, fact or fiction, that so graphically presented the tragic course of a single representative life through the violent transformations brought about by the California Gold Rush and the Nevada Silver Boom.
Author Bio
Charlton Laird (1901-1984) was a scholar, linguist, poet, novelist, nonfiction writer, editor and a teacher. He was born in Nashua, Iowa. While an undergraduate at the University of Iowa, he was a varsity fencer and worked as both an itinerant wheat harvester and summer preacher in the Midwest. He worked as manager of the News Bureau for the Des Moines Register & Tribune in 1926 and also became Head of the Dept. of Journalism for Drake University in Des Moines that year. He was a member of Sigma Delta Chi, an honorary journalistic society, which is now the Society of Professional Journalists. After further education at Columbia, Stanford and Yale Universities, he came to the University of Nevada, Reno in 1943 as head of the Department of English. His love of language is evident in his numerous books, papers and speeches that turn highly specialized scholarly research into lively reading for the intelligent layman.
Reviews
"This collection of essays is the best introduction in print to Walter Clark and his work. For those readers who have already been introduced, there is much to ponder." —John Milton, Western American Literature
 
"The Clark Critiques is a marvelous addition to the literature of Nevada. It elevates the field to the realm of literary excellence and sets a standard to be emulated." —Dave Basso, Reno Gazette-Journal, 26 February 1984
 
"This volume is unquestionably the single most valuable source yet published on Clark, and offers fresh perspectives on him as an artist and man." —Studies in the Humanities, April 1985
 
"In the short years of his successful productive life, Clark made a body of fiction that is among the best American writing of the century. One can only hope that this book signals a revival of the interest that that fiction is due." —L.L. Lee, Western Humanities Review, October 1984
 
"Civilization is Walter Clark's theme; the West is his only raw material." —Wallace Stegner