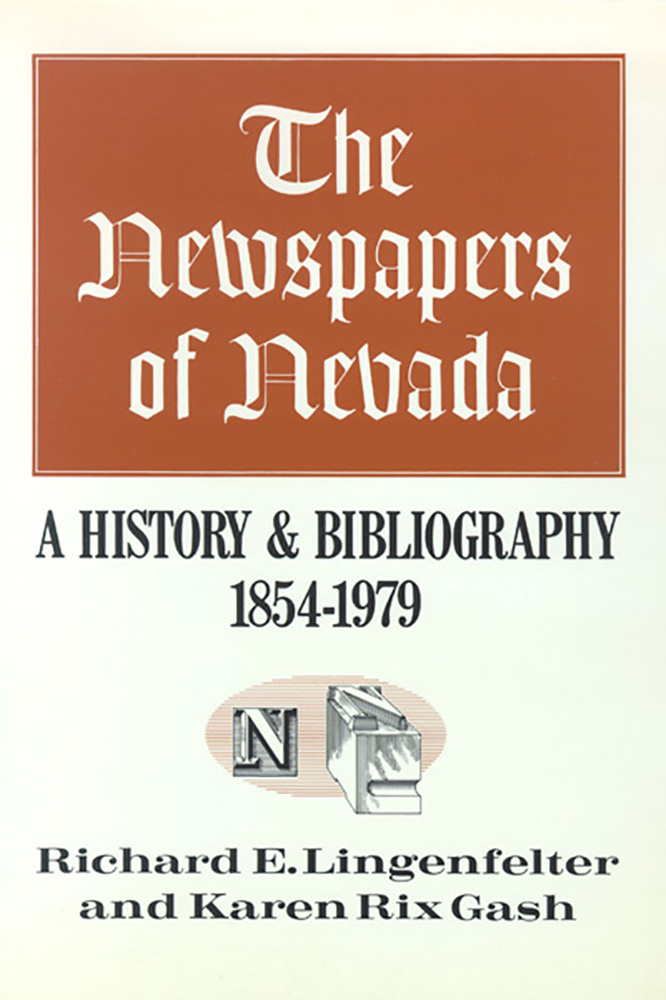 Newspapers Of NevadaA History And Bibliography, 1854-1979$50.00
Author:
Richard E. Lingenfelter
Author:
Karen Rix Gash
Format: Cloth
Pages: 368
ISBN: 9780874170757
Published Date: 1984
This new bibliography of Nevada's newspapers supersedes and greatly expands on previous works. More than 800 publications are now included: traditional newspapers, penny shoppers, comic and campaign sheets, entertainment and matrimonial guides, and fictitious newspapers that had life only in the columns of other papers. Also included is a brief appendix of early newspapers from boarder states that reported regularly on Nevada. The authors have provided a brief historical sketch of each publication, together with a list and location of known copies of the original papers, plus current microfilm holdings. The bibliography also documents frequency of publication, proprietorship, title changes, printing locations, and political affiliation. This volume will be of value to historians ranging from scholars to genealogy buffs who need access to the information only newspapers can provide.
Reviews
"This is a nicely comprehensive volume, painstaking in its bibliographical information and of unquestionable usefulness." —Robert Clark, University of Arizona Press, July 1985
 
"The authors have produced an outstanding reference work on Nevada newspapers that could well serve as a model for other states. It is exhaustive, including over 800 publications from traditional newspapers to penny shoppers. The format is both useful and attractive. Each entry supplies a brief history of the newspaper and documents frequency of publication, proprietorship, title changes, printing locations, and political affiliation. Information on the location of known copies of each newspaper with inclusive dates and the availability of microfilm copies is also included." —Utah Historical Quarterly, Fall 1984
 
"Nevada historians should rejoice at this publication." —Books of the Southwest, September 1984